Understanding the Role of the Pharmacist in Medication Management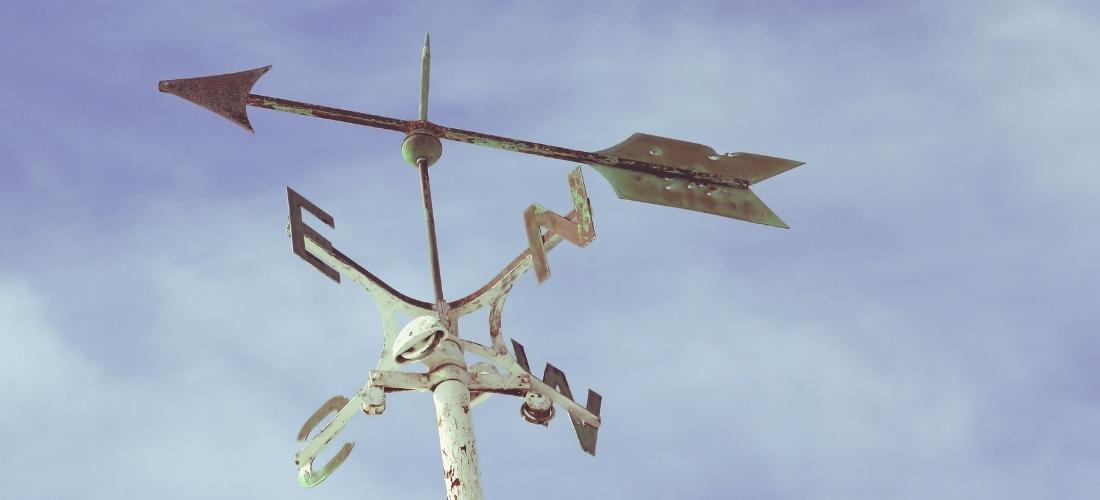 Successful medication management — the process of organizing, scheduling, and ensuring the safe use of medications – typically takes the help and experience of a community pharmacist.
And more and more, it is important to have a pharmacist on your team, especially if you are taking medication regularly.  A CDC report states that about 45.8% of Americans have taken a prescription drug within the last 30 days. 
These numbers don't include the staggering amount of over-the-counter medication bought each year. Knowing how to take medicines safely is essential, especially when taking one or more medicines. It is the role of a pharmacist to ensure medicines are taken properly and safely. Needless to say, pharmacists play a leading role in medication management.
What is Comprehensive Medication Management?
A pharmacist keeps a watchful eye on the medicines you are taking and keeps an organized complete list of those medicines for future reference. Periodically, the pharmacist conducts a review of the medicines you are taking.
Protip: If you or your loved one takes more than one medicine, a critical first step is getting organized. Make a list of all the medicines you are taking, both prescribed or over-the-counter, like vitamins or aspirin. Keep an updated list and bring this list with you whenever you go to the doctor or clinic. And when you can make a point of getting all your medicines at one pharmacy, your complete list of medicines is always at the ready.
Who Needs Medication Management?
Taking more than one medicine, even when prescribed, increases the chances of unwanted interactions between drugs and allergies. Having a pharmacist on your team keeping a watchful eye can make a difference in your health.
Keep in mind that 85% of people over the age of 60 take at least one prescription drug, and prescription drug use increases with age.
Chances are, these numbers will include you or your loved ones at some point in your life. Like most people, you may need prescription medicine to prevent or treat a health condition, especially as you get older.
Who needs comprehensive medication management:
Older adults

Individuals with chronic conditions

Individuals with high prescription medicine costs

People taking two or more medicines
What is the Role of the Pharmacist in Medication Management?
Because pharmacists specialize in medications, they play a vital role in medication management through:
Your pharmacist can assist you with taking medicines as they are prescribed and make suggestions about how to stay on track with your treatment. For example, pharmacists may suggest using a medication administration schedule by grouping doses of drugs together each day.
Protip: Medication management services aren't just for oral medications. Medication management programs also include topicals, ointments, and patches. For example, coordinating the various medicated creams used for acne or psoriasis is also under the umbrella of medication management.
Providing education about the medicines you are taking.
Pharmacists have an advantage because they see you often when you come in to pick up your medicines and over-the-counter products.
Protip: When you pick up a prescription, accept the opportunity to talk to the pharmacist when they ask if you have any questions. Simply ask the pharmacist to review the essential points about your medicine–when to take it, how to take it, how long will it take to start having an effect, and any expected side effects.
Collaborating with your physicians and nurses.
A pharmacist works with your treatment team to ensure the best possible outcomes for you. Having a pharmacist as part of your healthcare team improves the process, achieves better results, and ensures safety.
Working to balance costs with the best results.
When it comes to managing medication costs, the community pharmacist plays a vital role. Community pharmacists can recommend lower-cost treatments and generic medications with the same therapeutic effects, helping you to save on medicine costs.
Protip:
Talk to your pharmacists about ways to reduce your healthcare costs through medication management services. For example, prescribers may order a brand-name medication, but pharmacists can suggest a generic drug that meets your needs — with much lower costs. Generic medicines are
approved by the FDA
and often provide the same clinical benefits as their brand name equivalent.
How to Get Your Pharmacist's Help with Medication Management: 5 Steps
For these reasons, you should consider your community pharmacist as one of your best resources for medication management.
#1 Delivery: Inquire about convenient methods to obtain your medicines.
One reason often given for not taking medicines is it can be difficult to get to the pharmacy. Ask your pharmacist about what services they provide for delivering medicine. For example, some pharmacies offer mail order or delivery and automatic refills. Working with your pharmacists on obtaining your medicines can help you stay on track with your treatment.
Protip:
Your doctor or
nurse practitioner
  sometimes changes doses, switches you to another drug, or adds a new medicine. Clarify any changes in your prescriptions with your pharmacist, especially if you're changing to new medicines or doses. When enrolled in delivery service or automatic refill, ensure that your pharmacy understands the changes and updates them in their electronic system.
#2 Choose one pharmacy to fill all of your prescriptions.
 It's tempting to fill your prescriptions at whichever pharmacy might be closest to where you are that day. Unfortunately, filling prescriptions at more than one pharmacy may result in medication mix-ups and errors. Instead, make sure to have all of your drugs filled at one pharmacy. Your pharmacist can help you transfer your medicines if necessary.
#3 Periodically review your medicines with your pharmacist.
If you take multiple medicines, periodically schedule a time to meet with your pharmacist to review your medicines. They will confirm how the drugs are taken and coordinate any deliveries. Check to see if you have coverage as part of your insurance for medication management therapy.
Some pharmacists also enable virtual visits with the pharmacists for this service, making it easier to have your questions answered. If you are just starting with a new pharmacy, bring in all of your medicines and over-the-counter products to review them with your pharmacist.  Make a clean start with your new pharmacist.
Protip:
Sometimes, insurance providers require
prior authorization for
medication
. A pharmacy may need your insurance provider to "authorize" a prescription before dispensing it, even if your prescriber orders the medicine for you. If your medication requires prior authorization, your pharmacist can help with the process working with the prescriber and insurance provider. They can explain your options.
#4 Consider any recommendations your pharmacist provides, especially during one of these periodic reviews.
Your pharmacist is an integral part of your care, and their knowledge helps with your treatment. Consult with your family and healthcare provider regarding any recommendations your pharmacist gives you. If your pharmacist has any concerns, they will contact your prescriber.
#5 Keep an open line of communication with your pharmacist.
Getting to know your pharmacists and developing a rapport ensures your medication management efforts go well. Each time you fill a prescription is an opportunity to ask questions and inform them of your status.
Your Community Pharmacist is Your Resource for Medication Management
Knowing your resources and where to get the most accurate information helps you manage your health. Even if you're not on any prescription medications now, the time may come when you or your loved one will be. Fortunately, your community pharmacists are there to help you with your medication management.
Are you interested in more information about medication management, how to be your own health advocate, or how to build your healthcare team? Subscribe to the United States of Health Care or visit our informational resources.