What Does a Nurse Practitioner Do – Why Select an NP as a primary care provider?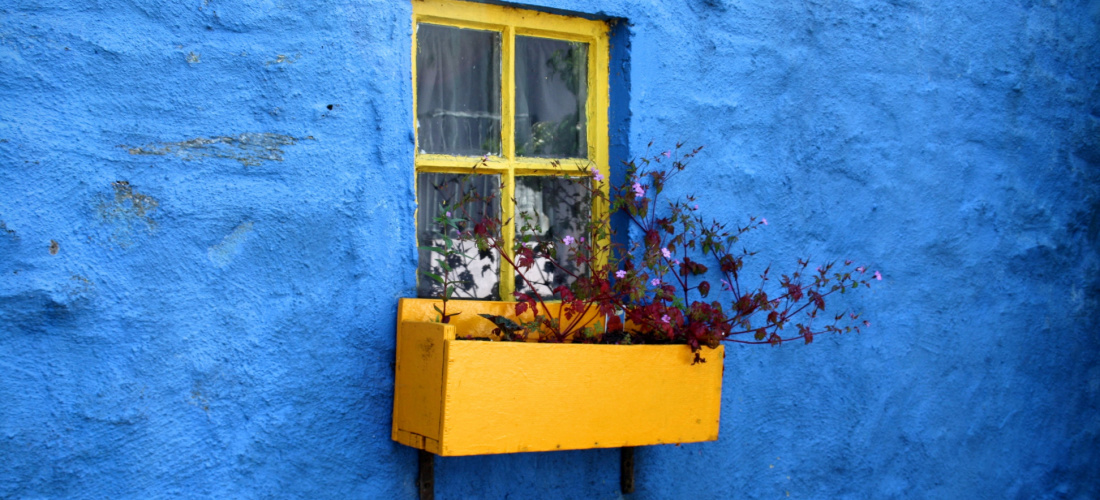 The short answer to these questions —  Nurse Practitioners (NPs) do the same things as their physician colleagues. And yes, a nurse practitioner is absolutely a consideration if you are looking for a new healthcare provider, especially primary care. With these questions and others in mind, United States of Healthcare spoke to Angela Golden, DNP, FNP, FAANP, and Cindy Cooke, DNP, FNP-C, FAANP. Both primary care NPs, both past presidents of the American Association of Nurse Practitioners (AANP), to bring you direct insights and specifics.  
What is a Nurse Practitioner (NP) 
NPs are licensed clinicians who work autonomously and collaboratively to take care of their patients and manage their health conditions. The role was established as far back as 1965. Like any health care professional, a set of regulations governs how NPs practice, and they must be certified and licensed before working as a provider. 
What are the differences between a nurse practitioner and a doctor 
Many people ask: what is the difference between a nurse practitioner and a physician?  Dr. Angela Golden takes this question from a different perspective and talks about the similarities.
Here's Angela Golden: 
"Nurse practitioners, like our physician colleagues, take histories, do physicals, order labs. We interpret those results. We prescribe all the medications that our physician colleagues can. In a primary care setting, we diagnose, we treat, just like our physician colleagues."
Nurse practitioners do all that a physician would do, treating mental and physical conditions and helping their patients prevent disease and live healthful lives.
NP educational background and training 
From an educational perspective, all nurse practitioners are RNs first and must have a bachelor's degree.  Then, they go on and complete the nurse practitioner degree.  NPs must complete a master's or a doctoral degree. 
Some nurse practitioners have a master's, while others have a doctorate. You can tell the level of education by the "letters" or credentials that come after their name (DNP, doctor of nursing practice, MS or MSN master of nursing practice). Some NPs may also have a Ph.D.  The necessary level of education plus the required certifications and state licensure equips an NP to serve as your primary healthcare provider. 
Nursing education takes a different perspective than the training of a physician. The core of the nursing course of study starts with the whole person from family history to community assessment–that's the heart of the registered nurse education. This whole-person philosophy of practice is different than physician training, which is more disease-focused.
Here's Angela Golden
The difference is in our educational background. So, a nurse practitioner starts as a nurse first, and nursing is a different philosophy of education. It's a whole-person philosophy versus medicine, which tends to be more disease philosophy.
Another critical part of NP education covers how to maneuver in a complex healthcare system, which is vitally important given the complexity of the US healthcare system.
Protip:
The American Association of Nurse Practitioners
(AANP)
is the largest national professional membership organization for NPs of all specialties.
Their website is an excellent source if you want to understand more about NPs and how they practice. 
What specialties can an NP cover 
Nurse practitioners are certified broad range of specialties, including but not limited to:
Family practice

Pediatrics

Women's health 

Dermatology

Acute care

Neonatology

(care of newborn infants)

Mental health 

Adult/

Gerontology
Can a nurse practitioner be your primary care provider 
A nurse practitioner can absolutely serve as your primary care provider. Over 85% of NPs identify as primary care providers. So, if you or a family member is looking for a new primary care provider, a nurse practitioner is an option you can consider whatever your stage of life. [If you are looking for a new healthcare provider, we have resources and tools to help]
Here's Cindy Cooke
When I was thinking about going back to nurse practitioner school, I felt strongly about primary care. Number one, how can we keep people out of the hospital.  How can we effectively partner with our patients and walk their health journey with them. So, I just felt very strongly about that.
Whether you select a physician or an NP, it's all about your personal preference. When choosing a provider, ask them about their philosophy concerning collaboration, especially if you have a condition that requires you to see multiple specialists.  When selecting a new healthcare provider, it's essential to find someone right for you, and there are specific steps and considerations to take into account. We outline those steps in choosing the right healthcare provider for you. 
Why select an NP as a primary care provider 
High satisfaction and outcomes scores, their philosophy on collaboration, and "whole-patient" practice philosophy are a few of the key reasons you may wish to select an NP as your primary care provider.  
#1 NPs have great satisfaction and health outcomes scores. If you are considering an NP for your healthcare, you can feel secure in over 50 years of research demonstrating the benefits and practice results of seeing an NP for your healthcare. 
Here's Angela Golden
We have high satisfaction ratings. The 50 years of research have demonstrated that NPs can meet the same national benchmarks that our physician colleagues are held to. And that, at times, we can exceed those national benchmarks.  There are especially good results for things like admissions to ERs and admissions to hospitals. That is because of the communication, education, and prevention background that we start from with nursing.
#2 Collaboration is another essential aspect of practice for any healthcare provider in today's environment. NP education and training centers around the importance of interdisciplinary collaboration, which is especially critical in primary care.
Here's Cindy Cooke
"We all have our areas of expertise, and none of us know it all. I collaborated with all of my colleagues, physicians, PAs, nurse practitioners when I worked in the clinic setting. They also came to me because there were areas of expertise that I had that they did not. That's the wonderful part about healthcare today is that it truly is an interdisciplinary approach. I think that it's essential that we respect each other for the areas of expertise that we have."
I'm teaching a course right now on interprofessional collaboration to my nursing doctoral students. And we must understand what each other brings to the table and respect that, and bring our best.
#3 Patient-centered training: Because of their educational background, NPs spend time getting to know their patients and their family history.  
Here's Cindy Cooke:
The key is getting to know your patients and know their stories, and know their families. And that was the richness of primary care to me and how we can change the dynamics of healthcare. That's why I came to primary care as a family nurse practitioner.
Primary care provider as your care coordinator 
Keep in mind; if you have a condition that requires you to see several specialists, you will rely on primary care to help you as you navigate; someone to have the bird's eye view of your care.  
Here's Angela Golden:
"As the primary care provider, I need to know what each specialist is doing. And from that perspective, that's where you become a bit of a quarterback, having all of the information in one place and being able to look at the whole playing field." 
"Medical records need to come in from all your various healthcare providers into the primary care provider.  We can help by making these requests and following up. You want your primary care provider to have a total view of what is happening with your healthcare."
Here's Cindy Cooke;
"We have to coordinate and synthesize all of the information coming into us. And it can be a challenging adventure to make sure that you do get the reports to know what's going on with a patient. When I've got a patient, I want to know what's going on with them.  So that I can help them navigate some of the pitfalls of what's going on with their care, I can help them see what's next or know what their options are so that they can navigate some of those challenging decisions that are out there every day. We must coordinate and partner with our patients to help them, especially when they are dealing with very challenging health situations."
Tips for preparing for your appointment
Before our conversation ended, our experts provided some additional tips to help us prepare for our appointments with our healthcare providers. 
To do their best for us, we need to give our healthcare providers complete background information. There are two additional tips from the experts to keep in mind when preparing for a visit.
#1 Family history –  Be sure to write your history–bring it to your first appointment, or complete the forms in the patient portal before your visit, and add any new information. Our appointments are time-limited. We can ensure more time is spent in conversation about our needs when we have these important details already in writing before we arrive at our appointment.
Protip:
When seeing a healthcare provider for the first time, the family history is a critical component. Today, many practices will send paperwork in advance or direct you to a portal to enter this information. Take the time to be complete and accurate. Write down all the specifics of your history your family. Bring this to the appointment (or update
the portal). Every year, take the time to update your family history. It's a critical piece of our healthcare and provides essential information to your healthcare providers.
#2 Questions –  Ask them.  Sometimes we are unsure what questions to ask, especially when given new information about our health.  Patients who ask questions end up with better healthcare. Here are tips on general questions from Angela Golden:
"'Are there other options?' 'How often do I need to be seen?'  'How soon should my follow-up be occurring?'  'How do I access any of the information we discussed today?'  When you ask this last question, then you're going to see appropriate follow-up information. We all know as educators, people remember 10% of what they hear."
Keep in mind that you get chart notes and other follow-up information after your visit to remind you about what you discussed during the examination and consultation.
Protip:
When preparing for an appointment, write down your questions and concerns. Give a copy of this list to your provider at the start of the visit. Like it or not, these appointments are time-bound.  So, give your provider all the information from "hello" and let them help you to sort out what's most important to address first.
Backgrounds 
Angela Golden, DNP,FNP-C,FAANP
Dr. Angela Golden is a family practice nurse practitioner working in Flagstaff, AZ. She is a Fellow and a past president of the AANP. The author of several peer-reviewed articles and book chapters covering various health topics presents nationally and internationally on advanced practice, emphasizing health policy and leadership.
Cindy Cooke, DNP, FNP-C, FAANP
Dr. Cindy Cooke spent over 20 years as a family nurse practitioner, most of which was in a primary care clinic at a military health center for the United States Army.  She is now semi-retired. Dr. Cooke is an AANP Fellow and a past president of the AANP.  Currently, she is adjunct faculty in the MSN-DNP Organizational Leadership Program at the University of Mary in Bismarck, ND. Dr. Cooke speaks locally and nationally on various clinical and health policy topics.