The Long and Winding Road to Diagnosis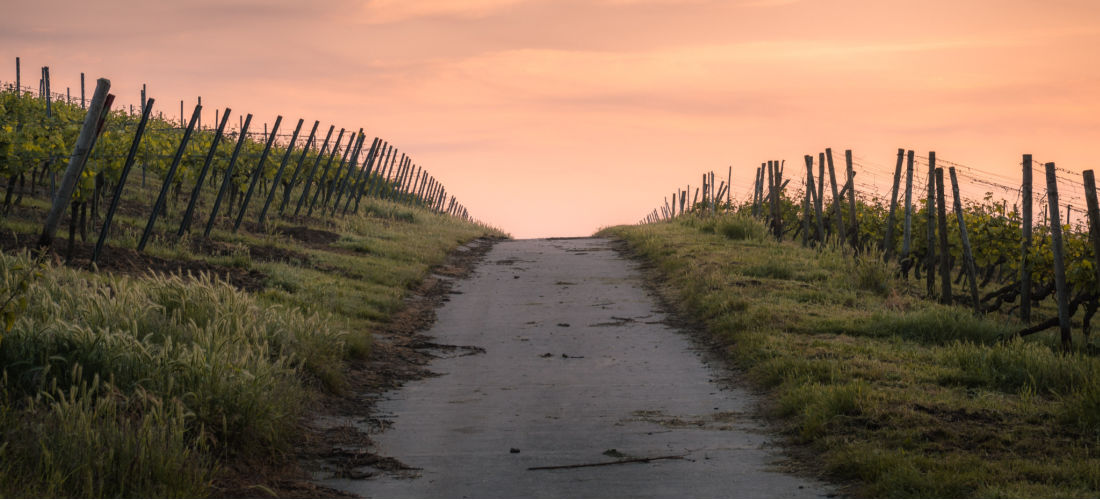 I don't have children, so I can only imagine the anguish and the sharp pain of uncertainty that Jenn must have experienced as a young first-time-mom navigating the US Healthcare System on behalf of her son, Matteo. A 2-year old with migraines? Have you ever pondered or considered this as a possibility? Learning to say no and set boundaries; potty training; dealing with tantrums. All of those things for sure. But migraines? Well apparently, it happens. When Jenn and her husband, Joe, spoke with their pediatrician about their son's symptoms, the pediatrician's response wasn't to sound alarm bells but to take steps one at a time to find the cause.
Here's Jenn: "So we went to our pediatrician, and she's pretty conservative. And she said, you know what, it could be something, it could be nothing. Don't worry. Kids get migraines. It's not that unusual. The medication for it is like taking aspirin. It's not a big deal. But to be on the safe side, I think you should get a CAT scan."
It seemed like a prudent course of action until insurance denials and access to specialists created additional frustration, uncertainty, confusion, and concern.
Stonewalled by Insurance
Jenn and her husband Joe (his point of view of his son's story will be featured in future posts) weren't sure what was going on. Their community pediatrician ordered a CAT scan to find out more. The CAT ordered by their community pediatrician was promptly denied by their insurance provider as not medically necessary.
Here's Jenn: "And I'm thinking, well, certainly there must be protections in place, right? Certainly, they're not going to deny my two-year-old son something that would put him in danger. Right. I was so wrong." Like most of us, they believed the system had their best interests in mind.
Protip: Insurance companies deny things all the time. There are processes for advocating for coverage. Do your research and make multiple calls until you get someone who can help. Also, some insurance companies are known for denying coverage. If you are buying coverage on the open market, make sure you read the reviews or hire a consultant who is not affiliated with any insurance provider to help you navigate and make a decision on a provider that is right for you.
The Perfect Family in a Perfect Storm
Jenn told me this story with the benefit of hindsight. Jenn, her husband, and their two sons live in the southwest. She is a successful entrepreneur, running her own business since 2005. An expert in marketing, branding, and social media, she helps other entrepreneurs grow their businesses. She is often featured in the media and is called upon as an expert speaker. A gifted coach, she has an incisive and deeply nuanced understanding of what it takes for an entrepreneur to grow and sustain a successful business.
Married now 17 years, she and her husband are practically high-school sweethearts. They're that rare couple who find each other early in their lives and form an unbreakable partnership. When you are with this family, and I've had the privilege to spend time with them, you can feel the grounded love that gives you a deep sense of comfort and stability. It's healing to be in their midst.
In 2009, when her son began experiencing headaches and getting progressively more ill, the backdrop was the 2008 economic crash. Joe, also an entrepreneur, runs a real estate management business. They were both under considerable pressure as the health crisis with their son unfolded, and their businesses took hit after hit as the economic crash took its toll.
Holding Pattern: Breaking Out of The Waiting Game
When the CAT scan ordered by their pediatrician was denied by insurance, their doctor referred the family to a pediatric neurologist to help get an answer.
Here's Jenn: "Well, there are two hospital systems here in our area, one was an eight-month wait, and one was a five-month wait. I think we made appointments for both. That was our strategy because, you know, in our wisdom, that was the smart thing to do."
With the specialist appointments on the books, and because no one sounded alarm bells, Jenn and her family went ahead with a planned extended -family cruise-vacation in Mexico. "But we're on this cruise ship and the headaches are happening more frequently. He's very fussy. He's not keeping any food down."
The cruise ship's doctor examined their son and indicated that they needed to get to their doctor the minute they returned home. The words and the somber, serious tone of the ship's doctor left them stunned.
"I remember our second to last day. We were on a beach, and this kid who's normally this crazy man running around is just laying on me, like a limp noodle. He's just laying there."
An Emergency Room Diagnosis
When they finally get home, things are no better with their son: he's not eating, refuses to take any medicine and is plagued with headaches. What to do? No specialist with available appointments for months. Now what? Their first night home, they talked with a friend who worked for one of the large academic medical centers in the area. He recommended that they go to the ER where they could expect to immediately get the necessary tests. And that's what they did. And that's what happened.
Protip: When you are put into a holding pattern because of limited access to a specialist, there are a couple of ways to circumvent the line: Go to the ER to get immediate care. This is especially true if you or your loved one has significant symptoms and you cannot get an appointment by prevailing upon the specialist's scheduler. The other tip is to have your referring doctor make the call for the appointment with the specialist. In my experience, you can get in very quickly this way.
Protip: When the system is giving you push-back, push back harder. I highly recommend that if you face a health issue – tell people that you trust as soon as possible about what is happening. Not over-communicating, but prudently communicating with knowledgeable, rational friends who can open up their networks. Jenn's conversation with the friend who understood how the "system" worked was the turning point in getting the immediate care that her son needed.
Experts will tell you, using the ER as primary care is expensive and inefficient, but sometimes, there is no other choice. There are ways to circumvent a slow, cumbersome system to get what you need, no matter how counterintuitive it may seem.
Jenn and her family went to the ER. The CT scan was ordered and read, and the doctors found what they thought was a cyst on their son's brain. They immediately transferred him to an academic medical center in the area. He was admitted to the Neuro ICU at the children's hospital, where they diagnosed him with a benign brain tumor that was surgically removed. And that was the beginning of the next phase of their journey.