What is an EMR? Why You Should Care About Your Electronic Medical Record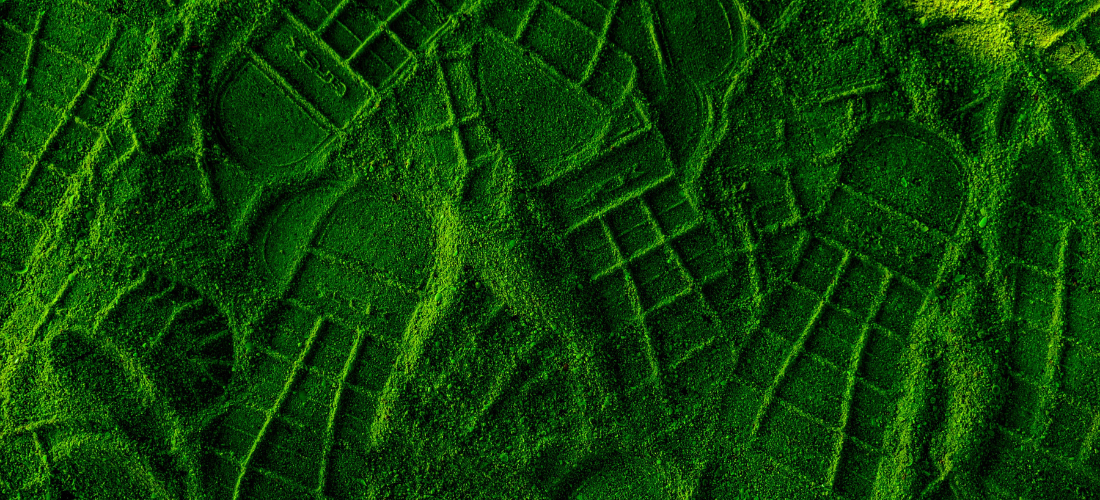 These days, if you visit a physician's office, go to the emergency room, or see your dentist, you may receive some paperwork regarding an "EMR."  Like most people, you're probably unfamiliar with the acronym and wonder, "What is an EMR?" An EMR is an essential part of your modern healthcare record. And understanding an EMR's pros and cons can help you make better decisions about your healthcare privacy and make your healthcare visits easier.
What is an Electronic Medical Record (EMR) in healthcare?
According to the Agency for Healthcare Research and Quality, an electronic medical record and Electronic Medical Record (EMR) is an electronic form of a patient's medical history. An EMR captures your health-related information into an electronic form, so health professionals can review, record, manage care, and consult with other health professionals. 
What's exceptional about an EMR is that it's readily available for patient use. Unlike paper medical records, your information is available at the click of a mouse. An EMR is a digital format where patients can access their health information, doctor's notes, medications, lab results, and upcoming appointments – even when they're in the comfort of their own home. An EMR places patients in the driver's seat, allowing them access and enabling them to prepare for their next appointments. 
Although an EMR is a more efficient, secure, and accessible way to maintain medical records, the U.S has been slow to adopt the process. In the early 1990s, computers improved in affordability, and internet access became accessible in most areas. A few physicians' offices adopted an electronic format for tracking appointments and basic patient information. Still, healthcare, in general, did not find an electronic patient record as something easy to transition toward. 
Fast forward two decades and EMRs are now an essential part of our care. The federal government's American Recovery and Reinvestment Act included the Meaningful Use (MU) incentive program issued in 2009, encouraging the use of EMRs to ensure transparency and efficiency in healthcare. All public and private healthcare providers who wished to keep their Medicaid and Medicare reimbursements from the federal give were required to implement "meaningful use" of EMRs by January 1, 2014. Since then, the use of EMRs has spread.
The federal government defines "meaningful use" as the following:
Decreases errors

Involves patients and families

Improves care coordination

Maintains integrity and security of patient information and data
In a healthcare system that is fragmented, such as the system in the U.S., it helps to link all the healthcare information for one patient together. The "meaningful use" requirement not only meets this goal, but it reduces errors and streamlines an individual's health care – making the healthcare system safer for all patients.
What Information is Included In Your EMR?
Similar to a hardcopy "patient chart," an EMR contains information pertinent to your health history. Some examples of what may be in an EMR are:
Progress notes

Current and past medication history

Inpatient medication administration records

Vital signs

Past medical history 

Laboratory and diagnostic results

Demographics 

Psychosocial History 

Allergies

Medical Insurance Information
Rather than keep all of a patient's progress and information in a bulky paper chart, the data remains in an electronic form. Why is this important for the patient? Because a digital medical record improves the quality of care and treatment you receive by making information more accessible and organized. For example, because all your information is in the EMR it's not necessary for one physician to wait for information to get sent from another physician – and your information will be clear and printable. Less waiting and less confusion means a healthier you!
Why are EMRs Crucial for Your Health?
You already know technology can save your life. After all, an X-ray machine, a glucometer for blood sugar testing, and a defibrillator are all technological advances that help keep people alive and healthy every day. An EMR is another tech tool that can keep you healthy by streamlining your healthcare information.
For example, a study published in the Annals of Internal Medicine found that half of all patients who were sent home after hospitalization for heart disease experienced medication errors when taking their medication back at home. An EMR could prevent this from happening to you. By easily accessing an EMR at home, you can confirm your doctor's instructions and see what their notes stated. Furthermore, the ability to review and study your EMR enables you to understand your health needs better than before.
Many hospitals, clinics, and physician's offices participate in patient portals. These portals are apps or websites which offer a secure system for patients to review their charts. For example, MyChart is a popular patient portal that connects patients to their EMR. Additionally, MyChart provides valuable healthcare information, reminders for appointments, and a list of your clinicians. MyChart can even tell you when your physician will be on vacation and who will cover for them!
Protip: If your provider offers easy access to your EMR or EHR via a patient portal that you can access online-wherever you might be, make the most of it! Keep your username and password somewhere safe. Use your EMR or EHR often. The more you familiarize yourself, the more comfortable you will be utilizing all its features. You can print out a list of your current medications or review your last doctor's visit — all in the comfort of your own home.
What is the Difference Between an EHR and an EMR?
Another acronym used in place of EMR is EHR for Electronic Health Record. Although the terms sound similar, they are not the same. An EMR refers to your individual medical information from one practice or provider.
An EHR, on the other hand, includes your EMR as well as other pertinent information such as medical information from other providers, appointments, and billing. An EHR's use is broader. It can span many providers, allows various organizations to collaborate on care, and may include billing offices.
EMRs
An electric form of a patient chart

Patient record typically remains for in-office use

May require printing to send to other offices 

Mainly used by a specific medical provider to diagnose, treat, and follow up
EHRs
A comprehensive electronic version of a patient's health information, which includes EMRs

Fairly easy to share with other providers, specialists, and billing agencies

Information is sent electronically or is made available for viewing by other providers or agencies 

Accessed by many providers, not only to diagnose and treat but to collaborate coordinate care, and bill
Protip:
Your provider may ask for a "two-factor identification process" to access your EMR or EHR.
A two-factor identification process
ensures that you are who you say you are and prevents unauthorized access to your medical records. This process may include an additional step besides a password — like a text to your mobile phone, a call to your landline, or an email — to maximize your privacy.
Is a Patient Portal part of an EMR?
A patient portal, like MyChart and FollowMyHealth, offers you access to significant portions of your EMR. Operating as a patient-friendly doorway to the EMR, a patient portal can include the following:
View diagnostic tests and laboratory results

View your medical records

Request refills of current medications

Send questions to clinicians

Schedule or cancel an appointment

Access to patient education material
As you can see, a patient portal is more than an EMR or an EHR. It's a personalized experience that makes being in charge of your healthcare much simpler. Accessing your health information via the patient portal is an important part of managing your health and advocating for yourself.
Protip: One significant drawback, however, is that multiple providers may utilize different patient portals or no portal at all. Fortunately, many patient portals allow connections to other providers or portals using an "Add Provider" or "Add Organization" option. Keep an eye out for these options on your patient portal should you ever need to add an "outside" healthcare provider.
Is an EMR Better than Paper Records? Why?
What are some of the challenges for you when working with EMR systems? Mostly, there's a huge learning curve to climb. Paper charts are not only familiar, but they're also less likely to cause anxiety for healthcare professionals and patients who are unfamiliar with computers. 
If you find it difficult to move away from paperwork towards a digital format, you may have a longer learning curve.
Advantages of an EMR from a Patient's Perspective
You can quickly access their information, such as their medication list and upcoming appointments.

You can track their lab results, help healthcare providers identify trends, and follow recommended lifestyle changes.

Allows for more efficient and effective care.

Because an EMR is easily accessible, you can find your care easier to follow because your medical records are at your fingertips
Advantages of an EMR from a Provider's Perspective
Providers save space because paper charts are bulky and require more storage space.

Providers can track and manage care at a glance rather than reading through documentation pages.

An EMR reduces operational costs.

An EMR allows providers to collaborate and coordinate care more efficiently with other providers. 

Encourages efficient and targeted documentation. 

Allows auditing, tracking, and enhances performance improvement efforts.

Helps providers schedule and track appointments.

Allows providers a means to communicate effectively with clients. 

Avoids duplicate tests or interventions.

Links easily to a broader EHR system.
Disadvantages of an EMR
One significant disadvantage of an EMR is that electronic records are vulnerable to hacking. Many EMR systems have security measures to keep their data safe, but it's often up to the users themselves to prevent hackers from succeeding.
Advantages and Disadvantages of Paper Records
Paper records have one significant advantage over an EMR — they are difficult to hack! Because paper records are often kept locked in a file cabinet, it's difficult for the information to get stolen. 
Paper records, however, make the process of coordinating care unwieldy.  Where a provider can schedule 3 appointments with a couple of clicks of the mouse, a paper record takes writing down dates, times, days, and flipping pages in a book.
Are There Any EMR Innovations to be Aware of?
Currently, most EMR systems operate much like a preselected Lego set with little wiggle room to modify or customize. According to the Massachusetts Institute of Technology (MIT), the next round of EMR systems will offer patients and providers more room to customize their experience according to their needs or preference.
Even more innovative, "smart" EMRs will identify and target information to each user. David Karger, an MIT professor of computer science in the Computer Science and Artificial Intelligence Laboratory (CSAIL), states, "We don't expect doctors to learn to be programmers, but with the right support, they might be able to radically customize whatever medical applications they are using."
Protip: Whether it's an EMR or your personal email, don't make it easy for someone to steal your password, even someone close to you. Avoid consecutive numbers or letters (1234 or abcd), and don't use your pet or loved one's names. Include a mix of letters, numbers, and symbols — yet easy enough to remember. For example, #he77oPoP is a good password.
EMR and Medication Management
Perhaps one of the most essential functions for you regarding the EMR is the ability to access a list of your most current medications. Seeing your medications and their administration directions takes the guesswork out of taking your meds, making the process safer. But also remember that you're a vital part of your healthcare team – so check your EMR medication list to ensure it's up-to-date. If you'd like to learn more about EMRs and medication management check out our other related articles:
Making an EMR Work for You
As the world moves forward with technology, so will medical recordkeeping. Embracing technology allows you to use it to your advantage. What makes an EMR important? With an EMR, your medical care becomes efficient, streamlined, and transparent. You can follow your care and see what your healthcare workers say about your health — anytime and anywhere!
Being involved in your healthcare means learning how to navigate the healthcare system. Visit us at United States of Healthcare to learn the ins and outs of today's complicated medical world. Our tools and resources can help you understand the basics of managing your healthcare. We'd love to hear your feedback! Contact us today and let us know what you'd like to learn more about.